Brockville Stay: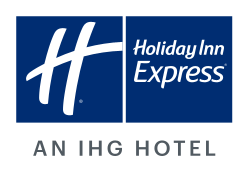 The Holiday Inn Express 7815 Kent Blvd, Brockville, ON K6V 6N7 Canada
Ask for the Dive Brockville Rate and save 10% off of their best flexible rate. This rate can be received by clicking the link or booking by calling our front desk team and quoting "The Dive Brockville rate"
https://www.hiexpress.com/TheDiveBrockvilleRate
Call (613) 342-1883
Super 8 Brockville 1843 Highway 2 East Brockville, Ontario K6V 5T1
Pet-friendly hotel with river views, minutes from charming downtown Brockville Free WiFi, Free Breakfast, Onsite Parking, Pool - Outdoor
Call 613-345-1622 or book online https://www.wyndhamhotels.com/super-8/brockville-ontario

KOA Mallorytown 1477 County Road 2 PO Box 29 Mallorytown, Ontario K0E 1R0
​Minutes from Hwy 401 and 1000 Islands Parkway, this KOA offers Patio RV Sites; 85-foot full-service Pull-Thru RV Sites for big rigs; and open, semi-shaded and shaded grassy sites for RVs and tents. Deluxe Cabins, Cabins and RV rentals offer A/C, heating and propane BBQs. Relax in the heated saltwater pool with a slide, hydrotherapy jets and a kiddie wading pool area.
Call: 613-923-5339 or book online https://koa.com/campgrounds/mallorytown
Happy Green Acres 2 Green Acres Rd Mallorytown Ontario K0E 1R0
Happy Green Acres Campground is located near Brockville Ontario in the heart of the 1000 Islands.We are pet friendly and feature everything from full hookup sites to group camping. Join us and discover the wonders of the 1000 Islands Region.
Call 343-264-2468 or book online https://happygreenacres.com
Lucky Loon Camp Ground 66 Graham Lake Rd, Mallorytown, ON K0E 1R0
At Lucky Loon Family Campground our focus is on family fun. Our goal is to provide a great camping experience in a clean, friendly atmosphere. Whether you seek a lot of activity or just want to sit back and relax, we know you'll enjoy our campsites, friendly campers and quiet nights by the campfire. Family & Pet Friendly, ​Large Sandy Beach, Boat Launch, Convenience Store on site, Close to Local Tourist Attractions, Only 20 Minutes to Downtown Brockville, Located on beautiful Graham Lake
Call (613) 923-5449 or book online https://www.luckylooncampground.com
Camping at St. Lawrence Park 525 King St. West, Brockville
Call 613.345.1341 (mid May to Labour Day) Call # 613.342.8772 (off-season) or book a site at the park or on the Islands online https://brockville.com/things-to-do/camping
Brockville Eat:
Manoll's Fish & Chips 11 Buell St, Brockville, Ontario K6V 4X9
Great stop off the highway! Family owned and friendly service. Specializes in Freshly battered Haddock, Cod, and Shrimp, prepared while you wait. Fresh cut chips, Poutine, Fish Burgers, Chicken Burgers, also available Bacon Poutine and Onion Chip Poutine. Takeout, Street Parking, Accepts Mastercard, Accepts Visa, Digital Payments. Just steps from King Street!
Certificate of Excellence 2017 Winner
Call 613-342-7448 or check out their menu online https://www.facebook.com/p/Manolls-Fish-Chips
The Nosh-er-y Restaurant 209 King Street W Brockville, ON K6V 3R7
We feature trendy and exciting new dishes designed to intrigue the mind and delight the palette! We feature Daily Specials to always keep things exciting and new. Proprietors Stef Jones and Karen Boucher, are seasoned professionals in the Restaurant Industry and know how to operate a successful Restaurant establishment. Those who know Stef and Karen will agree, this new endeavour is much anticipated and exciting news for Brockville! Please note that at The Noshery we source and use locally grown ingredients in all our dishes. We are strong believers in supporting our strengthening community and in supporting the Shop Local movement!
Call (613) 865-9969 or check out their menu online https://www.facebook.com/stefandkaren/
1000 Island Pizza 226 King Street West. Brockville
​Now past our 52nd year, 1000 Islands Restaurant & Pizzeria still maintains the tradition that my parents Kanella & Nikita, created and worked hard for; keeping our homemade pizza always authentic, never compromising quality. We've tried to create a casual & comfortable place where the portions are generous, the music familiar & the staff... well, they're nice to you. This restaurant is also a monument to you, our friends & customers and the beautiful, clean city we live in, complimented by the magnificent 1000 Islands. We're proud & grateful you chose us & we're going to do our best to keep you coming back

!

Call 613-345-1103 or check out their menu online https://www.1000islandspizza.com/
Cosies Tea Room 45 King Street West, Brockville, Ontario K6V 3P7
We are passionate about what we serve whether it's our signature pasties, traditional scones, jam and clotted cream or our fresh baked rolls (aka baps) with their delicious fillings. We aim to give you the very best experience of an authentic British Tea Room.
Alison and Paul Goodyer emigrated from England to Canada in 1990. They brought with them a love of cooking and baking based on the cafes in their native county of Devon. In 2017 they were able to realize their dream of opening their own establishment in partnership with their son Nick.
With a dedicated team of staff they prepare all their meals and baked goods from scratch using mainly local produce and some ingredients they import from the U.K. They have also recreated the décor and atmosphere of a traditional Tea Room in a heritage building in the heart of Downtown Brockville.
Call (613) 865-9179 or check out their menu online https://cosiestearoom.com