Cardinal and Prescott Stay: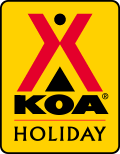 CARDINAL / OTTAWA SOUTH KOA HOLIDAY 609 Pittston Road, Cardinal, ON K0E 1E0
Come and discover family camping at its best. The Cardinal / Ottawa South KOA Campground is your premier family vacation destination, focusing on family fun, with planned activities, themed weekends, large pool, splash pad, waterslide, Big bouncers, pirate ship playground, foam parties and much more! We value our customers and make GREAT! service our top priority - winning the Presidents and Founders awards, also being the only KOA in Canada to win the Rising Star award. We improve our park on a continuous basis to provide a top rated facility, with all the key amenities you want and need, at your home away from home. We have many sites to choose from for your camping pleasure, from a standard back in all the way up to a deluxe patio site. We even have an array of camping cabins for those who don't have an RV yet still want the Glamping experience. FAMILY OWNED & OPERATED.
Call To Book 1-800-562-3643 or reserve online https://koa.com/campgrounds/cardinal/site-type/rv-camping-sites
Bridgewaters Inn 2702 2, Johnstown, ON K0E 1T1
Overlooking Saint Lawrence River, this Johnstown inn is less than 1 km from the Canada/USA Bridge. Set on the original landing site of the 1789 Johnstown settlers, the inn features rooms with free Wi-Fi. A microwave, mini-fridge and coffee-making facilities are standard in every simply furnished room at the Bridgewaters Inn. All rooms include a satellite TV and a private entrance. Guests of the Bridgewaters Inn Johnstown have free access to the Prescott Tennis Club, 5 minutes' drive away. Parking is also free on site. Highway 401 and Prescott Golf Club are both 4 kms from the inn.
Call (613) 340-0330 or book online https://www.booking.com/hotel/ca/bridgewaters-inn
The Colonel's Inn 408 East St, Prescott, ON K0E 1T0
Housed in a 19th-century stone building and an adjacent carriage house, this traditional B&B is a 3-minute walk from Fort Wellington National Historic Site and a 7-minute walk from the Forwarders' Museum.
The classically furnished rooms and suites feature WiFi and TVs; most have minifridges and coffeemakers. Some rooms have en suite bathrooms, while others share facilities. Some suites add fireplaces, and there's 1 with a whirlpool tub.
Continental breakfast is served each morning. There's also an outdoor pool, a sunroom, and a games room with a pool table. On-site parking is free.
Call to book 1-613-925-2159 or reserve online https://www.tripadvisor.ca/The_Colonel_s_Inn-Prescott_Ontario
Dewar's Inn 1649 2, Prescott, ON K0E 1T0
The six cozy cottages and the 12 rooms are situated on the banks of the St. Lawrence River.
From sunrise to sunset there are many things to observe. Connect with nature by catching a glimpse of the birds that come to land at the resort.
​Unwind on one of the deck chairs and watch the ships pass by.
At night, guests can close their eyes and rest in the silence of the reflective moon.
The owners continue to make upgrades to the resort and have recently added a new platform for weddings and family gatherings. The river and the well-manicured flower gardens that cover most of the resort provide an excellent backdrop for these events. ​
Call (613) 925-3228 or Toll Free 1 (877) 433-9277 or book online https://dewarsinnandcottages.com
Rockport Stay: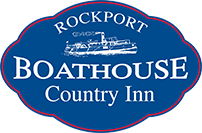 Rockport Boathouse Country Inn 19 Front St., Rockport, ON, K0E 1V0
The Boathouse Country Inn offers a perfect balance of old and new, convenience and comfort, historic ambience and modern amenities all presented in a relaxed and casual atmosphere in the Heart of the 1000 Islands.
The Inn invites our guests to stroll the promenade and enjoy the quaint charm of this historic setting. Built in 1830, the Boathouse was previously a general store, a post office, an ice cream parlour and a tea room in the beautiful village of Rockport, Ontario.
Call (613) 659-2348 or book online https://boathousecountryinn.com/the-inn/rooms-and-rates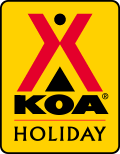 1000 ISLANDS / IVY LEA KOA HOLIDAY 514 Thousand Islands Pkwy, Lansdowne, ON K0E 1L0
Premium location! This is the only KOA right on the magnificent 1000 Islands Parkway. It's within walking distance to 1000 Islands/Boldt Castle cruises, diving, boat rentals, restaurants and a bike path. You're minutes away from premier golfing - and this KOA is closest to the casino. Explore the islands, national parks, beaches, historic forts and castles. This luxe campground offers outdoor movies, a mining station, a giant Jumping Pillow, a huge playground, arcade, outdoor fitness center, and a great dog park. Enjoy the two heated pools (86 F), slide, splash pad, kids and adult hot tub, fabulous sundecks and serene gardens. Lush garden sites and sites with a patio area offer upscale camping, while woodland sites offer a tranquil setting. Check out the photos/events calendar for professionally planned activities (free!). Registration includes four adults or two adults plus kids. Recipient of numerous prestigious tourism awards for excellence. Pool: May 6 - October 10. Max pull thru: 55 feet.
The maximum number of persons per site is 4 adults or 2 adults and 4 children. Please call for reservations if your reservation requires something different. Tents are not permitted on RV sites.
Call 1-800-562-2471 or book online https://koa.com/campgrounds/ivy-lea
Cardinal and Prescott Eat:
Nicky's Place 173 Shanly Rd, Cardinal, ON, Canada, Ontario
Hidden little Diner off the main highway in Cardinal. Friendly staff, good breakfast with strong coffee. Cute place where the locals gather and everyone seems to know each other. Clean. Very cozy.
Call 613-657-181 or Check out there menu on Online https://www.facebook.com/NickysPlaceCardinal
Cardinal Deli 623 2, Cardinal, ON K0E 1E0
Cardinal's best-kept secret! Sandwiches, soups, bakery & catering Takeout & curbside pickup Call to order In Village Square Mall (beside LCBO).
Call (613) 657-4546 or check out their menu online https://www.facebook.com/cardinaldelicanada/menu
O'Heaphy's Irish Pub 101 King street west, Prescott, ON, Canada, Ontario
"Located in the Riverwalk district of Prescott, Ontario. Come enjoy the patio nestled in a historic 100 yr old building in downtown Prescott just across from the Sandra Lawn Marina. We have Open mic Wednesday, Karaoke Friday and Live music on Saturday."
Call (613) 925-0006 or check out their menu online https://www.facebook.com/Oheaphyspub
Katarina's Coffee Shop 513 King St W, Prescott, ON K0E 1T0
Katarina's Coffee Shop is a family-owned and operated local café featuring our flavourful homemade food, drinks and dessert. We offer a variety of Kawartha Dairy ice cream, freshly baked pastries and desserts, various Panini's, hot drinks and classic specialty coffee.
Established in 2014, the shop is located in Prescott, Ontario right on Highway 2 at the corner by Kelly's Beach, making it a perfect destination while on the road to enjoy some local food and scenic views with our seasonal patio.
Call (613) 213-8007 or check out their menu online https://katarina-s-coffee-shop.myshopify.com
Rockport Eat
Cornwall's Pub 19 Front Street, Rockport, ON, Canada, Ontario
Come join us for a great time and fantastic food in our cozy, casual environment. Our patio is perfect for the summer season.
If you want to have a well-rounded visit and get a true feel for the Islands, be sure to experience Rockport as the residents do. As a local bar, we are the place to be if you are looking to experience day to day life in the Islands. Along with our friendly staff, we have great specials every day of the week and live musical entertainment on a regular basis that keeps people coming back. Be sure to refer to our Music & Events to get a full list of our specials, live music and theme nights; There is always something going on at Cornwall's Pub!
Want to feed your inner history buff? If so, you're in for a real treat. You will dine while also enjoying a taste of history. The pub is in fact a historic building, surrounded by the original stone fence built circa 1850. Located right on the water, it provides a beautiful view of the majestic St. Lawrence river, so be sure to take advantage of the scenery with a stroll of the grounds after your meal.
Call (613) 659-2348 or check out their menu online https://boathousecountryinn.com/dining/cornwalls-pub

Andress Boatworks 31 Front Street Rockport On
Art and Wendy Merkley and staff welcome you to Andress Boat Works Marina and RiverRock Shoppe with groceries, convenience items, ice-cream shop, and coffee bar. We feature local products such as honey, fresh home baking, jams and preserves, local grown organic vegetables, as well as local butchered meats like steaks, chops, burgers.
A place where you will get value for your dollar and friendly helpful service all the time. Our people enjoy people and our goal is for our customers to enjoy their time in Rockport, on the St. Lawrence River in the heart of the 1000 Islands.
Call 1-613-659-3471 or check out them out online https://www.facebook.com/andressboatworks